EXHILARATING INSHORE & OFFSHORE FISHING TRIPS
No matter what kind of angling adventure you have in mind, Captain Jared will ensure you have the trip of a lifetime.
In the mood for some inshore fishing? No problem! Captain Jared can take your group out on the Apalachicola Bay, where you'll reel in redfish, speckled trout, flounder, tripletail, black drum, pompano and Spanish mackerel.
If you prefer an offshore St. George Island fishing charter, he'll motor you out up to nine nautical miles in the fish-rich Gulf of Mexico. There, you'll have an opportunity to land monsters like king mackerel, red snapper, black grouper, cobia and mangrove snapper. Captain Jared also offers shark fishing excursions and nighttime flounder gigging trips. Check out our Charters and Tours page for more info and pricing!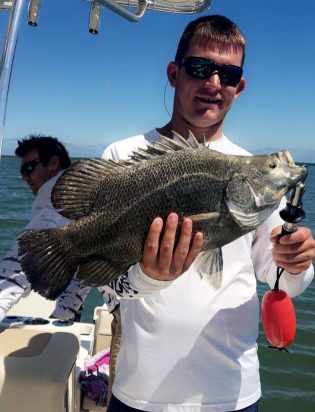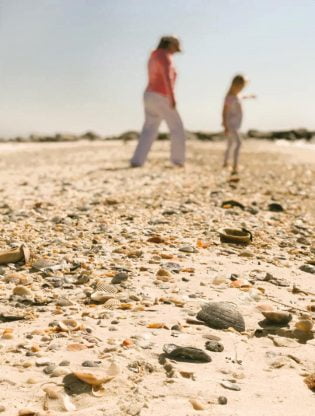 BREATHTAKING BOAT TOURS, TRIPS & CRUISES
If you're looking for a more laidback water excursion, Captain Jared has got you covered. In addition to angling adventures, he also offers shelling trips, dolphin tours and sunset cruises in the Gulf of Mexico.
If you're a nature lover, don't miss the Apalach Angler's eco tour on the Apalachicola River, where you'll spot alligators, bald eagles and other local wildlife. Visit our Charters and Tours page for details and pricing!
Apalachicola (often called Apalach by locals) is a quaint port town nestled on the mouth of the Apalachicola River. This small coastal community is known for its hometown charm, friendly people and delicious local seafood—particularly its world-famous Apalachicola oysters. St. George Island (SGI), a 22-mile barrier island in the Gulf of Mexico, is home to the most beautiful beaches in the Sunshine State. Both SGI and Apalachicola offer tons of fun activities, museums, events and restaurants—not to mention some of the most productive fishing in the state of Florida!
Captain Jared offers fishing trips and boat tours in Apalachicola and St. George Island.
Both of these beautiful towns are located in Franklin County, Florida. Tucked away in the panhandle of the Sunshine State, this unspoiled area is referred to as the Forgotten Coast. That's because it's the last remaining stretch of pristine Gulf Coast beaches that haven't been overrun by high rises and strip malls.
If you're looking for St. George Island fishing guides who will offer you a memorable fishing trip or boat tour, Captain Jared is your guy. He can take groups of up six people out on his comfortable, 23-foot Offshore Yacht boat powered by a 175 hp Suzuki. His boat is outfitted with top-of-the-line safety gear and plenty of life jackets for everyone in the group. (Please note: Captain Jared can haul up to six people, but each person over four will cost an extra $50 per head.)
Book your adventure today! Captain Jared is available for fishing trips and boat tours any day of the week, year-round. Call (850) 405-6912 today to book your adventure!