Awesome Anglers Adventures & Unforgettable Boat Tours
No matter what kind of boating excursion you have in mind, Apalach Anglers will give you the trip of a lifetime. Captain Jared offers an array of awesome angling adventures and memorable boat tours—from St. George Island and Apalachicola fishing charters to Apalachicola boat tours and sunset cruises on the Gulf of Mexico.
Read more about each of our charters and tours below: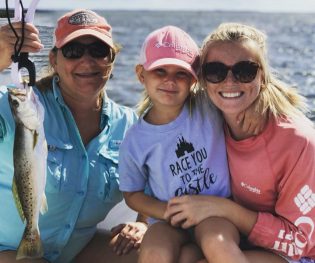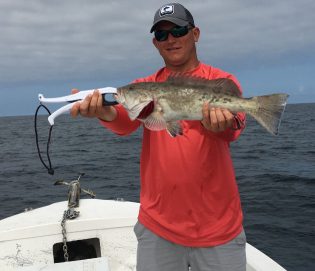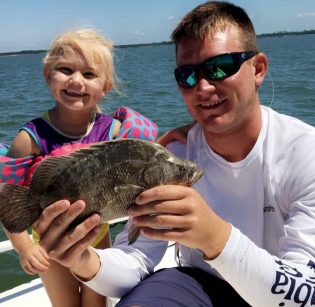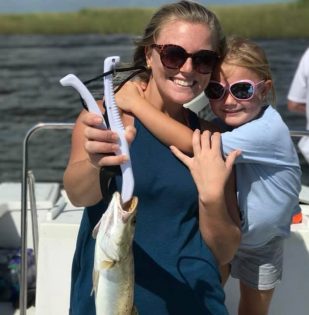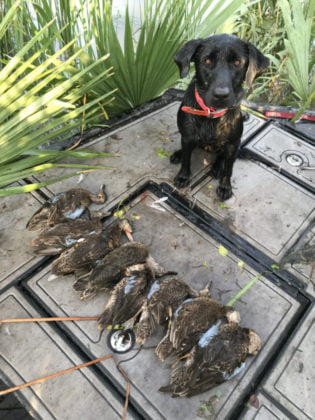 Apalachicola Eco Tour (3 hours): $400
If you're a nature lover, you must experience Apalach Anglers eco tour on the Apalachicola River. Captain Jared will take you on a quiet, 3-hour cruise up the river, where you'll spot alligators, bald eagles and tons of other local wildlife.
St. George Island Shelling & Dolphin Tour (3 hours): $400
During this memorable 3-hour tour, Captain Jared will take you for a cruise around St. George Island (SGI), where you'll have a chance to collect one-of-a-kind sea shells and spot dolphins frolicking in the Gulf. A 22-mile barrier island in the Gulf of Mexico, SGI is home to the most breathtaking beaches in the Sunshine State. If you're looking for a laidback adventure the whole family will enjoy, this is the perfect trip for you!
Sunset Cruise on the Gulf (2 hours): $300
Looking for a more romantic boat tour? The Apalach Anglers sunset cruise is your best bet! During this trip, Captain Jared will take you off the coast of St. George Island to watch the sun sink into the Gulf of Mexico. It's a breathtaking sight you won't soon forget.
Apalachicola Bay Fishing: 4 hours for $500; 6 hours for $700
If you're looking for a thrilling inshore fishing charter, this is the trip for you! During this 4-hour angling adventure, Captain Jared will cruise you around the Apalachicola Bay, where he'll put you right on top of heaps of fish. He'll help you reel in redfish, speckled trout, flounder, tripletail, black drum, pompano and Spanish mackerel. At the end of the trip, your catch will be cleaned for you back at the dock and send you home with plenty of fresh fish for dinner!
Shark Fishing (4 hours): $500
If you've always wanted to reel in a shark, this is your chance. Captain Jared will take you out on the Gulf for a 5-hour shark fishing adventure. Be sure to bring your camera or no one will believe you!
Nighttime Flounder Gigging (4 hours): $500
Looking for a truly unique fishing adventure? Try your hand at flounder gigging! Also called a spear or trident, a gig is a pole with a forked end. During this 4-hour adventure, Captain Jared will take you out after dark and shine a spotlight on the water. When you see a flounder, you simply spear it and pull it to the boat. It's a fun fishing trip that will result in a cooler full of delicious, fresh fish!
Frog Gigging (4 hours): $450
Spotlight muddy banks up the Apalachicola River, looking for frogs. This nighttime river cruise is fascinating in terms of the frogs you can find and gig. But frogs aren't the only animals you will encounter. You will be in awe of all the other nocturnal wildlife Florida offers, from Black bears to alligators. This 4-hour tour includes all necessary equipment and begins after dark from March to October.
Scalloping (4 hours)
This fun-filled 4-hour excursion will take you out to the shallow grass beds and edges of sand holes in both the Gulf of Mexico and St. Joe Bay. Captain Jared will provide all the equipment you might need, and he will show you how to shuck the scallops or set you up with someone who will shuck them for you. Call us for specific times and details.
Duck Hunting Charters (4 hours): $225/person
Hunt in the beautiful Apalachicola Bay and Apalachicola River for red heads, blue bills, blue wings, green wings, teal, and wood ducks. Captain Jared and his trusty partner and black lab, Molly, will give you the hunt of a lifetime. He will teach you anything and everything you would want to know about duck hunting. The trip is $225/person, and duck season is in early September, December, and January. Please call for dates and specific details.
What to Bring
Apalach Anglers provides plenty of ice and water for the entire group to have during each adventure. Feel free to bring along any food or other beverages you'd like to enjoy on the trip. Don't forget to bring your sunscreen and a camera!
Captain Jared's boat is outfitted with top-of-the-line safety gear and plenty of life jackets for everyone in the group. He also provides all the bait, tackle and rods you'll need for the fishing trip.